Lights flash. Music pulses. Wild colors splash the walls. Aromas of sweet vanilla and fresh cotton candy drift through the air.
Welcome to the vivid, vibrant world of pop-up events – the hottest experiential marketing trend in recent memory.
These temporary, larger-than-life happenings are popping up everywhere from bland suburban malls to abandoned downtown warehouses, transforming mundane spaces into otherworldly realms.
Half theme park, half surprise party, pop-ups are immersive adventures where brands can bring their boldest ideas to life.
So rally your team and imagine the possibilities, because it's time your brand joined the pop-up party!
Types of Pop-Up Events to Consider
The pop-up concept thrives because of its flexibility – pop-ups can literally pop up anywhere! 
When brainstorming ideas, think outside the box of what's been done before. Here are some popular forms of pop-up events to consider:
Pop-Up Shops: Temporary retail spaces that showcase products, collections, or brand experiences. Great for new product launches, brand awareness, and making shopping an adventure.
Pop-Up Restaurants: Limited-time eateries offering special dining experiences, themed menus, collaboration dinners, tasting events, and more. Build buzz and community around food.
Pop-Up Galleries: Curated exhibitions in non-traditional art spaces, turning visits into share-worthy cultural experiences. Showcase artists and causes.
Pop-Up Performances: Surprise shows, theater productions, and interactive entertainment in unexpected places. Stage memorable stunts.
Pop-Up Markets: Temporary bazaars and fairs hosting curated vendors, artisans, workshops, and other activities. Highlight your brand values.
Pop-Up Festivals: Multi-day celebrations of music, food, culture, or causes that rally communities. Go big with exciting large-scale events.
Pop-Up Workshops: Short-term classes and hands-on learning experiences held in pop-up spaces. Share your expertise and stories.
Pop-Up Concerts: Secret shows or exclusive performances in intimate settings for die-hard fans. Create exclusive experiences with artists.
The options are endless, so explore concepts that best fit your brand!
Benefits of Hosting a Pop-Up Event
Once you've settled on a pop-up concept to pursue, you're probably wondering: why a pop-up? 
What makes them so popular, and how can our brand benefit from one? Here are some of the key advantages pop-ups offer.
Pop-ups provide complete creative freedom. 
With full control over the experience you design, you can craft an event tailored to achieving your specific goals. 
Unlike permanent physical spaces, pop-ups allow flexibility with location, layout, design, activities, entertainment, vendors, staffing, and more to create whatever you can imagine. 
Their temporary nature lowers stakes, making pop-ups a flexible, customizable tool.
Traditional retail spaces and activations come with high overhead costs and long-term commitments. 
Pop-ups offer a far more budget-friendly way to create an experiential space. 
Because they are short-term, they cut costs, resources, and risks. 
With strategic planning, pop-ups can deliver an impressive ROI by generating buzz, sales, and marketing.
Pop-ups capture attention simply because they're fresh and unexpected. 
Their element of surprise, exclusivity, and unconventionality make them novel adventures people get excited about. 
The hype surrounding pop-ups generates interest and draws crowds eager for these limited-time happenings.
Gathering communities is a huge part of a pop-up's appeal. 
With their inclusive, festive atmospheres, pop-ups foster social experiences that strengthen bonds and brand loyalty among consumers. 
They provide a space to unite niches and tribes around interests, causes, and lifestyles relevant to your brand.
Pop-ups allow brands to experiment with products, experiences, and messaging on a small scale before investing in wide releases. 
Test concepts and gauge reactions through a pop-up before expanding initiatives.
Because pop-ups are temporary, they can respond swiftly to current trends, news, and cultural moments. 
Their agility makes them an ideal tactic for leveraging zeitgeist moments and showing your brand is in-the-know.
The takeaway? Pop-ups generate tremendous brand visibility in delightfully disruptive ways.
Easy starting packages • Advanced options • Proven results
Planning a Successful Pop-Up
Once you recognize the possibilities pop-up events present for your brand, it's time to start planning your pop-up promotion.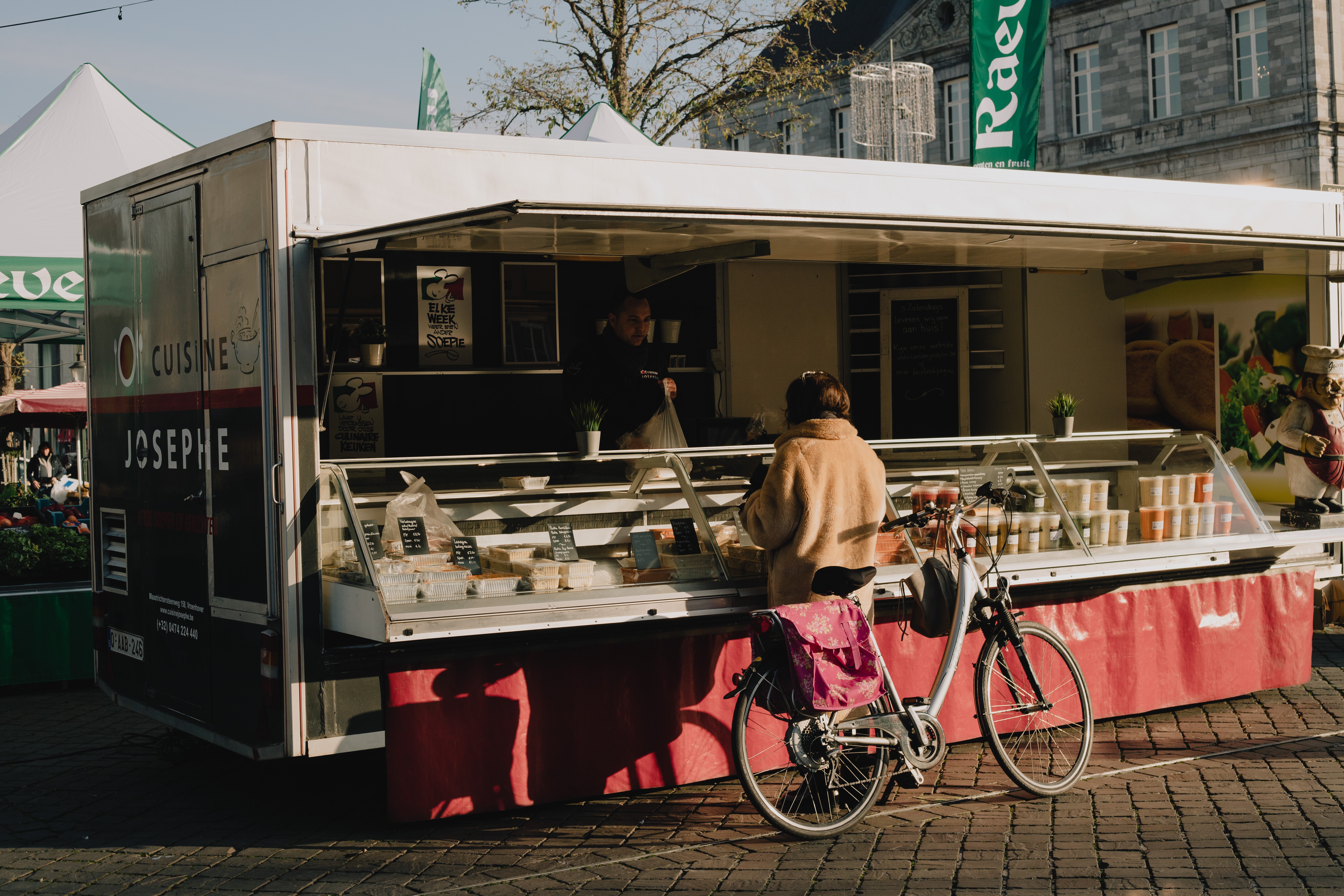 Producing an impactful pop-up takes strategic coordination. Follow these tips to set your pop-up up for success:
Pick a Theme: Have a focused concept to inform all aspects of your pop-up. Themes inspire creative direction, allow cohesiveness, and give attendees clarity on what to expect.
Find a Location: Identify a space suited to your pop-up's vibe, capacity, activities, and branding opportunities. Consider unconventional spots beyond traditional retail locations.
Lock in Vendors: Carefully curate and coordinate any vendors, collaborators, or sponsors integral to your pop-up. Align their offerings with your theme and brand.
Promote Creatively: Generate hype through teasers and announce details close to the event date. Spark FOMO and intrigue with mysterious promotions across social media, emails, and influencer partnerships.
Plan Operations: Address key logistics for setup/teardown, staffing, hours, access, crowd flow, safety, etc. Have organized systems to ensure smooth user experiences.
Focus on Atmosphere: Design an immersive environment through décor, music, scents, lighting, etc. Use engaging sensory touchpoints to convey your theme from the moment guests arrive.
Offer Shareable Moments: Incorporate interactive elements, photo ops, takeaways, and activities to inspire social sharing and viral buzz. Give attendees coveted, made-for-Instagram pop-up moments.
Capture Feedback: Ask for feedback, reviews, surveys, and observations from staff. This data allows you to iterate on the concept and improve future events.
With sharp strategy and innovation, your pop-up will deliver tangible business growth and community engagement.
Turn Up the Hype with an Event That Pops
Dream big. Wow crowds. Craft pop-up magic that's unforgettable.
Our team of event aces has produced thousands of stunning activations that spark chatter and drive sales.
Let's get strategic and knock your event out of the park.
With decades of expertise crafting immersive pop-up worlds, we'll make your imaginative ideas come alive.
Contact us now to start planning your event masterpiece! Our pros handle every detail so you can focus on thrilling attendees.
With smart strategy and flawless execution, our events transform spaces and steal the spotlight.
Stop dreaming. Start doing. Contact us and make your bold visions a dazzling reality!